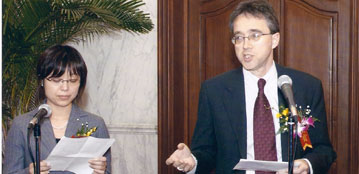 Business and Technology Management Advisory for the global Chemical and Materials Industries
Profile
Just Jansz is an independent board member and advisor since 2011, after a career of 30 years with LyondellBasell, Basell, Shell and affiliated companies.
Current activities:
Founder and Managing Director of business and technology management consultancy EBB
Independent non-executive director at Neste Oyj
Board member Circular Plastics NL (Dutch National Growth Fund)
Senior Advisor with Natrium Capital Ltd
Experience includes:
Former President Technology Business and member of the global Management Team at LyondellBasell, overseeing:
Process technology licensing
Polyolefin catalyst manufacturing, sales and marketing
Technology services and corporate project engineering
New ventures
Former Senior VP Advanced Polyolefins at Basell
Products: polypropylene compounds and specialty polyolefins
Markets: automotive, appliances, industrial and packaging
Served as independent non-executive director on the board of Synthomer Plc, Econic Technologies Ltd (chair) and Genomatica Inc.
Holds a MSc in mineral engineering and a PhD in chemical metallurgy from Delft University of Technology in The Netherlands and completed a number of business, management and leadership programs at Shell and at IMD, Switzerland, as well as a corporate governance program at the Erasmus School of Accounting and Assurance in The Netherlands.